Following projects
we study
we are preparing
we deliver
consistently
Since the start of its activities, ROPI has been proven to implement successfully the projects it undertakes, in full agreement with the contract terms and with a customer focused approach, capable of coordinating and executing in parallel multiple works at the construction site, as well as flexible enough to adapt to the specific requirements. Also, ROPI's manpower team is well organized to respond and offer the services needed in short time after any emergency customer's call. These are just some of the projects we have undertaken: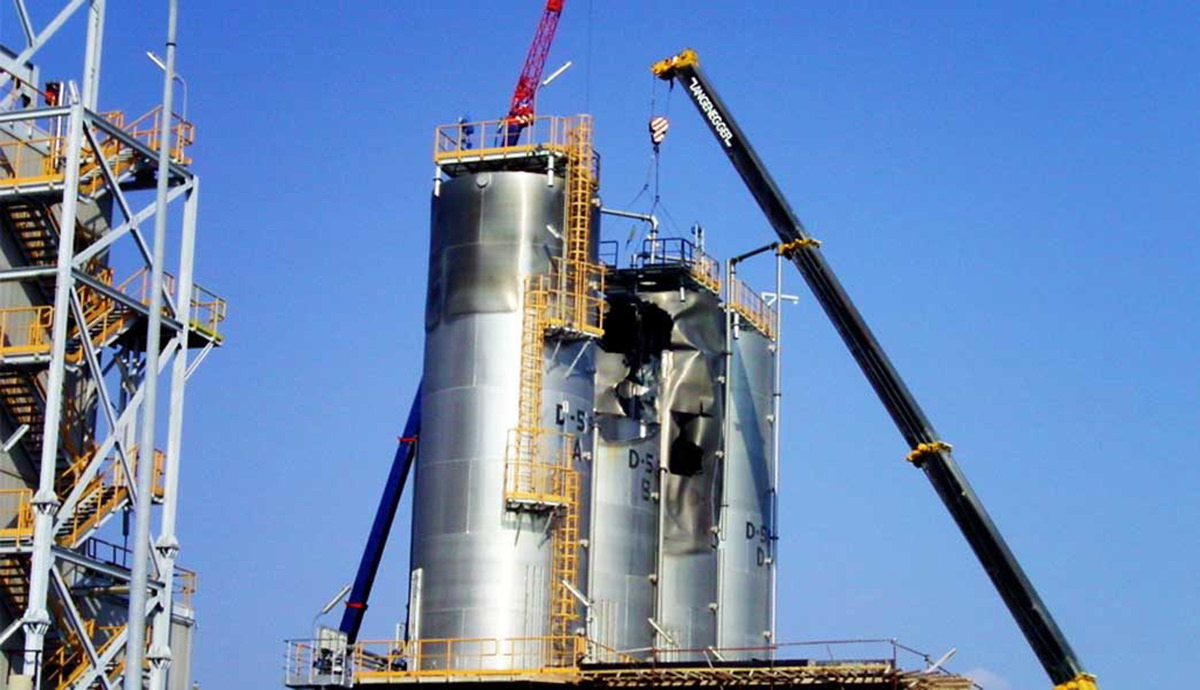 additional photos included
After a fire which broke out in four homogenization silos of a PP Plant, ROPI was called to carry out on an urgent basis the following works: Piping, platforms and damaged equipment removal, cutting and removal of the fire affected silos shells and equipment modifications for the quick restart of the PP plant operations.
Interested in your next project?
Since 1993 we study and construct extremely complex industrial projects